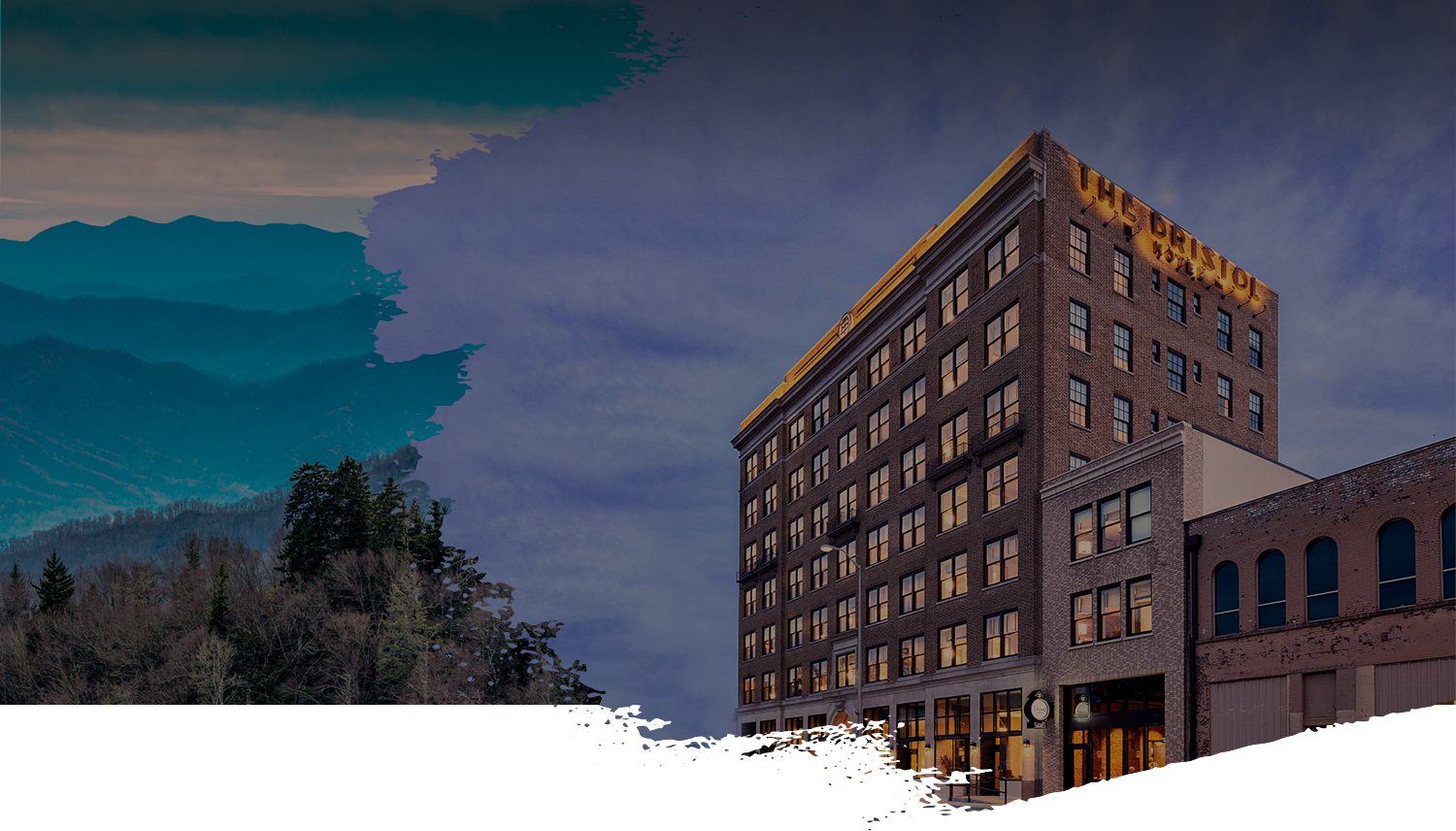 Now Open
A Virginia Remix
of a Tennessee Classic
#4 HOTEL IN THE U.S.
BY TRAVEL + LEISURE 2019
Our reimagined 65-room bou­tique hotel features a rooftop bar with sweeping views of the Appalachian Mountains, street-front dining with family style regional fare, and a historic ballroom for unforgettable social gatherings and special events.
Usa today 2019 Awards
10 Best Readers' Choice Travel Award for Best New Hotel
A Historic Hotel | Named Best New Hotel of 2019
US NEWS WORLD REPORT
Top 30 New Hotel (#21) to check out in 2019
Drinks & Dining
Come for the small batch brews and scratch-made regional fare, stay for the magnificent views of the Appalachian Mountains and bustling city center.
Appalachian

Mountain Splendor
Bristol Hotel
4hrs 31min
From Nashville, Tennessee
to Bristol, Virginia
5HRS 12MIN
From Richmond, Virginia
to Bristol, Virginia
3HRS 18MIN
From Charlotte, North Carolina
to Bristol, Virginia
3hrs 52min
From Columbia, South Carolina
to Bristol, Virginia
4HRS 51MIN
From Atlanta, Georgia
to Bristol, Virginia
5HRS 25MIN
From Birmingham, Alabama
to Bristol, Virginia
5HRS 47MIN
From Washington, DC
to Bristol, Virginia
Tennessee

Virginia

North Carolina

South Carolina

Georgia

Alabama

Washington, DC
Reviews
What Our Guests Are Saying
Amazing hotel in downtown Bristol, VA
A block away from State Street, the state border between Virginia & Tennessee, this beautiful hotel has everything from a roof top lounge, fabulous dinning @ Vivians, very cozy comfortable rooms and a history to downtown Bristol VA.
Perfect experience - great find!
This is a great find on our way from DC to Nashville. Tucked away in Bristol, this new hotel is a gem. The service is 5 star, along with the accommodations and ambience. They could not have been more welcoming to our dog... and us! Great pet hotel.